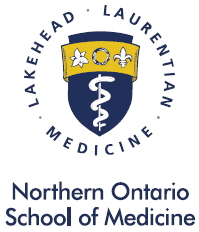 On December 2nd, 2015, Michael Hennessy was honoured to be invited to present a seminar to a group of first year Psychiatry Residents with the Northern Ontario School of Medicine. Mr. Hennessy presented at the Laurentian University campus of NOSM, however students at the Lakehead University campus in Thunder Bay were in virtual attendance through a two-way teleconference.
Topics covered included an introduction to the Canadian court / judicial system, the essential statutes governing mental health law, where to locate key resources, and the role and function of the Consent and Capacity Board (Ont.).  Some attention was also given to the legal foundations for involuntary admissions of patients to psychiatric facilities as well as proposed amendments to the Mental Health Act for Long-Term Patients.
The interface between law and psychiatry is one that has been a genuine interest for Mr. Hennessy for the past decade – coinciding with his time as a Member of the Consent and Capacity Board. It is a meeting of two seemingly distinct and separate fields of study, yet they come together routinely in the mental health field.